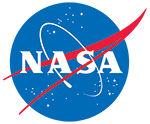 Soil Moisture Active Passive (SMAP) L4 Soil Moisture Ancillary Catchment Model Tile Space, Version 1 (SMAP_L4_SM_ANC_CAT_TILE)
Data set:
SMAP_L4_SM_ANC_CAT_TILE
This is the most recent version of these data.
Version Summary
Overview
This ancillary SMAP product contains tile information for the NASA Land Data Assimilation System (LDAS) Catchment model, including center-of-mass latitude/longitude, minimum/maximum latitude/longitude, and the land area fraction of tiles.
Data Contributor(s):
Reichle, R., Q. Liu, J. Ardizzone, G. De Lannoy, R. D. Koster, and S. Mahanama.
Data Format(s):
Binary, ASCII
Temporal Coverage:
31 January 2015 to present
Temporal Resolution:
Not applicable
Spatial Resolution:
Not applicable
Not applicable
Data Access & Tools
Documentation
Help Articles
How To
Many NSIDC data set web pages provide the ability to search and filter data with spatial and temporal contstraints using a map-based interface. This article outlines how to order NSIDC DAAC data using advanced searching and filtering. 
Getting started
SMAP Ancillary data sets are used to produce SMAP Level-1, -2, -3, and -4 standard data products.