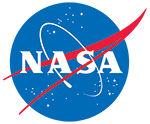 MEaSUREs ITS_LIVE Antarctic Grounded Ice Sheet Elevation Change, Version 1
DOI: 10.5067/L3LSVDZS15ZV
This is the most recent version of these data.
Version Summary
Overview
This data product contains monthly ice sheet elevation change data for Antarctica derived from five radar altimetry missions (Geosat, ERS-1 and -2, Envisat and CryoSat-2) and two laser altimetry missions (ICESat and ICESat-2). Each time step and grid node includes relative error estimates and a quality flag that can be used to filter the data in space and time. The product is also provided with an estimate of static topography in the form of a digital elevation model (DEM), which was used to estimate monthly ice sheet elevation change. With a temporal coverage of 17 April 1985 to 16 December 2020, this product can be used to determine changes in ice sheet mass balance over time.
Parameter(s):
GLACIER ELEVATION/ICE SHEET ELEVATION
Platform(s):
CRYOSAT-2, ENVISAT, ERS-1, ERS-2, GEOSAT, ICESat, ICESat-2
Sensor(s):
ATLAS, GLAS, RA, RA-2, RADAR ALTIMETERS, SIRAL
Temporal Coverage:
17 April 1985 to 16 December 2020
Temporal Resolution:
1 month
Spatial Reference System(s):
WGS 84 / Antarctic Polar Stereographic
EPSG:3031
Blue outlined yellow areas on the map below indicate the spatial coverage for this data set.
Data Access & Tools
Documentation