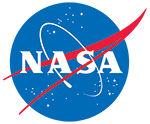 MEaSUREs Weekly to Monthly Greenland Outlet Glacier Terminus Positions from Sentinel-1 Mosaics, Version 1
DOI: 10.5067/DGBOSSIULSTD
This is the most recent version of these data.
Version Summary
Overview
This data set consists of sub-seasonal, digitized (polyline) ice front positions for 219 outlet glaciers in Greenland. For 199 glaciers, ice front positions are digitized at a monthly resolution. For 20 glaciers in northwestern Greenland, ice front positions are digitized at a 6-12 day resolution, depending on the availability of satellite imagery. Ice front positions are derived from Sentinel-1A and Sentinel-1B synthetic aperture radar (SAR) mosaics.
Platform(s):
Sentinel-1A, Sentinel-1B
Temporal Coverage:
1 January 2015 to 31 December 2021
Temporal Resolution:
Varies
Spatial Reference System(s):
WGS 84 / NSIDC Sea Ice Polar Stereographic North
EPSG:3413
Blue outlined yellow areas on the map below indicate the spatial coverage for this data set.
Data Access & Tools