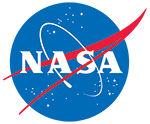 MEaSUREs Greenland Ice Velocity: Selected Glacier Site Single-Pair Velocity Maps from Optical Images, Version 1
DOI: 10.5067/B28FM2QVVYWY
This is the most recent version of these data.
Version Summary
Overview
This data set, part of the NASA Making Earth System Data Records for Use in Research Environments (MEaSUREs) program, consists of surface velocity estimates for selected Greenland Ice Sheet outlet glaciers. Velocity fields were generated by tracking visible features in optical images acquired between 2016–2022 by the U.S. Geological Survey (USGS) Landsat 8 Operational Land Imager (OLI) and the European Space Agency (ESA) Copernicus Sentinel-2A and Sentinel-2B satellites.
Platform(s):
LANDSAT-8, Sentinel-2A, Sentinel-2B
Sensor(s):
OLI, Sentinel-2 MSI
Data Format(s):
netCDF-4, GeoPackage, Excel
Temporal Coverage:
1 January 2016 to 2 November 2022
Temporal Resolution:
2 days to 50 days
Spatial Reference System(s):
WGS 84 / NSIDC Sea Ice Polar Stereographic North
EPSG:3413
Blue outlined yellow areas on the map below indicate the spatial coverage for this data set.
Data Access & Tools