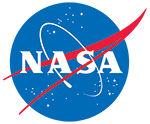 MEaSUREs ITS_LIVE Landsat Image-Pair Glacier and Ice Sheet Surface Velocities, Version 1
DOI: 10.5067/IMR9D3PEI28U
This is the most recent version of these data.
Version Summary
Overview
This data set, part of NASA's Making Earth System Data Records for Use in Research Environments (MEaSUREs) Program, consists of ice velocities at 240 m resolution, generated from Landsat 4, 5, 7, and 8 optical image pairs. Velocities were derived using the autonomous Repeat Image Feature Tracking algorithm (autoRIFT) processing chain. Data are available for all land ice areas larger than 5 square km, spanning the period from 1985 to 2018 (subject to image availability and quality). Data scarcity and/or low radiometric quality are significant limiting factors for many regions during the earlier years of the data record. Annual, global coverage is nearly complete after the 2013 launch of Landsat 8.
Platform(s):
LANDSAT-4, LANDSAT-5, LANDSAT-7, LANDSAT-8
Temporal Coverage:
12 November 1982 to 27 April 2019
Temporal Resolution:
6 days to 546 days
Spatial Reference System(s):
Blue outlined yellow areas on the map below indicate the spatial coverage for this data set.
Data Access & Tools