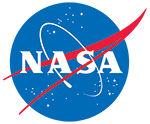 MEaSUREs Multi-year Reference Velocity Maps of the Antarctic Ice Sheet, Version 1
DOI: 10.5067/FB851ZIZYX5O
This is the most recent version of these data.
Version Summary
Overview
This data set, part of the NASA Making Earth System Data Records for Use in Research Environments (MEaSUREs) Program, consists of three as-complete-as-possible mosaic maps of velocities on the Antarctic ice sheet for the time periods 1995–2001, 2007–2009, and 2014–2017. The maps are posted at 450 m in the WGS 84/Antarctic Polar Stereographic projection. In addition to ice velocity, the data set provides maps of velocity error and standard deviation; counts of velocity estimates used per pixel; date ranges; and masks that delineate the ice fronts and grounding lines for the each period.
Platform(s):
ALOS, ENVISAT, ERS-1, ERS-2, LANDSAT-8, RADARSAT-1, RADARSAT-2, Sentinel-1A, Sentinel-1B, TDX, TSX
Sensor(s):
ASAR, C-SAR, OLI, PALSAR, SAR, X-SAR
Temporal Coverage:
1 July 2014 to 30 June 2017
1 July 2007 to 30 June 2009
1 July 1995 to 30 June 2001
Temporal Resolution:
Varies
Spatial Reference System(s):
WGS 84 / Antarctic Polar Stereographic
EPSG:3031
Blue outlined yellow areas on the map below indicate the spatial coverage for this data set.
Data Access & Tools