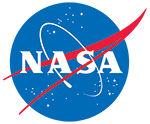 MEaSUREs Multi-year Greenland Ice Sheet Velocity Mosaic, Version 1
DOI: 10.5067/QUA5Q9SVMSJG
This is the most recent version of these data.
Version Summary
Overview
This data set, part of the NASA Making Earth System Data Records for Use in Research Environments (MEaSUREs) program, contains a multi-year ice-sheet-wide velocity mosaic for Greenland, derived from Interferometric Synthetic Aperture Radar (InSAR), Synthetic Aperture Radar (SAR), and Landsat 8 optical imagery data. See
Greenland Ice Mapping Project (GIMP)
for related data.
Platform(s):
ALOS, ERS-1, ERS-2, LANDSAT-8, RADARSAT-1, RADARSAT-2, TSX
Sensor(s):
OLI, PALSAR, SAR
Data Format(s):
GeoTIFF, JPEG
Temporal Coverage:
1 December 1995 to 31 October 2015
Temporal Resolution:
Not applicable
Spatial Reference System(s):
WGS 84 / NSIDC Sea Ice Polar Stereographic North
EPSG:3413
Blue outlined yellow areas on the map below indicate the spatial coverage for this data set.
Strengths and Limitations
Strengths
Most accurate GrIMP velocity product for periods before Sentinel-1 data were available, but is assembled from data spanning two decades.
Well-suited for initializing models with conditions representative of late twentieth and early twenty-first century conditions.
Provides good velocity estimates for the interior ice sheet, where high accuracy is needed and there is little temporal change (Joughin et al., 2018).
Limitations
Data Access & Tools
Sample Data Image
Image