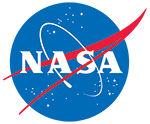 EASE-Grid Sea Ice Age, Version 4
DOI: 10.5067/UTAV7490FEPB
This is the most recent version of these data.
Version Summary

The input ice motion data used for this data set is now derived from the Polar Pathfinder Daily 25 km EASE-Grid Sea Ice Motion Vectors Version 4 data set. Data files are now provided in netCDF format.
Overview
This data set provides weekly estimates of sea ice age for the Arctic Ocean derived from remotely sensed sea ice motion and sea ice extent. For more recent data, see the Quicklook Arctic Weekly EASE-Grid Sea Ice Age data product (
https://nsidc.org/data/nsidc-0749
).
Platform(s):
Aqua, BUOYS, DMSP 5D-2/F11, DMSP 5D-2/F13, DMSP 5D-2/F8, DMSP 5D-3/F17, MODELS, NOAA-10, NOAA-11, NOAA-14, NOAA-16, NOAA-7, NOAA-9, Nimbus-7
Sensor(s):
AMSR-E, AVHRR, DRIFTING BUOYS, NOT APPLICABLE, SMMR, SSM/I, SSMIS
Data Format(s):
NetCDF, PNG
Temporal Coverage:
1 January 1984 to 31 December 2022
Temporal Resolution:
7 day
Spatial Reference System(s):
NSIDC EASE-Grid North
EPSG:3408
Blue outlined yellow areas on the map below indicate the spatial coverage for this data set.
Data Access & Tools
Documentation
Help Articles
How to Articles
This article describes the actions to perform in order to work with NSIDC-0611 in ArcGIS. At the time of writing, this tutorial is relevant for ArcMap10.5 and earlier. The following steps will show you how to prepare the binary files for import, format conversion, and geolocation/projection.
Data from the NASA National Snow and Ice Data Center Distributed Active Archive Center (NSIDC DAAC) can be accessed directly from our HTTPS file system. We provide basic command line Wget and curl instructions for HTTPS file system downloads below.