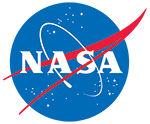 MEaSUREs InSAR-Based Ice Velocity of the Amundsen Sea Embayment, Antarctica, Version 1 (NSIDC-0545)
This is the most recent version of these data.
Version Summary
Overview
This data set, part of the NASA Making Earth System Data Records for Use in Research Environments (MEaSUREs) Program, provides high-resolution, digital mosaics of ice motion in the Amundsen Sea Embayment (ASE) and West Antarctica, including the Pine Island, Thwaites, Haynes, Pope, Smith, and Kohler glaciers. The mosaics were assembled from interferometric synthetic-aperture radar (InSAR) data acquired in 1996, 2000, 2002, and 2006-2012 by various satellites. See
Antarctic Ice Sheet Velocity and Mapping Data
for related data.
Platform(s):
ALOS, ERS-1, RADARSAT-1, RADARSAT-2, TDX
Data Format(s):
NetCDF, Binary, Binary
Temporal Coverage:
1 January 1996 to 31 December 1996 , 1 January 2000 to 31 December 2000 , 1 January 2002 to 31 December 2002 , 1 January 2006 to 31 December 2012
Temporal Resolution:
1 year
Data Access & Tools
Sample Data Image
Image
Documentation
Help Articles
How To
Many NSIDC data set web pages provide the ability to search and filter data with spatial and temporal contstraints using a map-based interface. This article outlines how to order NSIDC DAAC data using advanced searching and filtering. 
  Data from the NASA National Snow and Ice Data Center Distributed Active Archive Center (NSIDC DAAC) can be accessed directly from our HTTPS file system or through our Application Programming Interface (API).