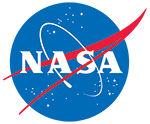 MEaSUREs Northern Hemisphere State of Cryosphere Weekly 100km EASE-Grid 2.0, Version 1 (NSIDC-0535)
This is the most recent version of these data.
Version Summary
Overview
This data set, part of the NASA Making Earth System Data Records for Use in Research Environments (MEaSUREs) program, reports the location of Northern Hemisphere snow cover and sea ice extent, the status of melt onset across Greenland and Arctic sea ice, and the level of agreement between snow cover maps derived from two different sources.
Parameter(s):
ICE EXTENT
SNOW COVER
SNOW MELT
Platform(s):
DMSP 5D-2/F11, DMSP 5D-2/F13, DMSP 5D-2/F8, DMSP 5D-3/F17, Nimbus-7
Sensor(s):
SMMR, SSM/I, SSMIS
Temporal Coverage:
2 January 1979 to 31 December 2012
Temporal Resolution:
7 day
Data Access & Tools
Documentation
Help Articles
How To
Many NSIDC data set web pages provide the ability to search and filter data with spatial and temporal contstraints using a map-based interface. This article outlines how to order NSIDC DAAC data using advanced searching and filtering. 
  Data from the NASA National Snow and Ice Data Center Distributed Active Archive Center (NSIDC DAAC) can be accessed directly from our HTTPS file system or through our Application Programming Interface (API).