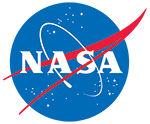 MEaSUREs Northern Hemisphere Terrestrial Snow Cover Extent Weekly 100km EASE-Grid 2.0, Version 1
DOI: 10.5067/MEASURES/CRYOSPHERE/nsidc-0531.001
This is the most recent version of these data.
Version Summary
Overview
This data set, part of the NASA Making Earth System Data Records for Use in Research Environments (MEaSUREs) program, offers users weekly 100 km Northern Hemisphere snow cover extent represented by three different variables. Two of the variables are derived from individual source products: the NOAA/NCDC Northern Hemisphere Snow Cover Extent Climate Data Record and Defense Meteorological Satellite Program (DMSP) passive microwave brightness temperatures, respectively. The third variable merges the other two into a single representation of snow cover.
Platform(s):
DMSP 5D-2/F11, DMSP 5D-2/F13, DMSP 5D-2/F8, DMSP 5D-3/F17, Nimbus-7
Sensor(s):
SMMR, SSM/I, SSMIS
Temporal Coverage:
4 October 1966 to 31 December 2012
Temporal Resolution:
7 day
Spatial Reference System(s):
WGS 84 / NSIDC EASE-Grid 2.0 North
EPSG:6931
Blue outlined yellow areas on the map below indicate the spatial coverage for this data set.
Data Access & Tools
Help Articles
How to Articles
Many NSIDC DAAC data sets can be accessed using the NSIDC DAAC's Data Access Tool. This tool provides the ability to search and filter data with spatial and temporal constraints using a map-based interface. Users have the option to
All data from the NASA National Snow and Ice Data Center Distributed Active Archive Center (NSIDC DAAC) can be accessed directly from our HTTPS file system, using wget or curl. Basic command line instructions are provided in the article below.