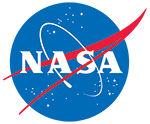 Near-Real-Time DMSP SSM/I-SSMIS Pathfinder Daily EASE-Grid Brightness Temperatures, Version 2 (NSIDC-0342)
This is the most recent version of these data.
Version Summary

For this Version 2 data set, NSIDC has switched its SSMIS processing stream from the DMSP-F17 satellite to SSMIS data from the DMSP-F18 satellite.
Overview
As of 31 August 2022, this data set is retired and no longer available for download. We recommend using
MEaSUREs Calibrated Enhanced-Resolution Passive Microwave Daily EASE-Grid 2.0 Brightness Temperature ESDR, Version 1
data set as an alternative. This data set provides daily, near-real-time Special Sensor Microwave Imager/Sounder (SSMIS) brightness temperatures in the Equal-Area Scalable Earth-Grid (EASE-Grid). The data set consists of gridded data in two projections: Northern Hemisphere and Southern Hemisphere. The data lag by one day and provide 365 days of near-real-time data. The spatial resolution is 25 km for all channels. Data are contained in flat binary files.
Platform(s):
DMSP 5D-3/F17, DMSP 5D-3/F18
Temporal Coverage:
24 June 2021 to 30 August 2022
Temporal Resolution:
1 day
Documentation
User Guide
Sensor and Instrument Information
Help Articles
How To
Many NSIDC DAAC data sets can be accessed using the NSIDC DAAC's Data Access Tool. This tool provides the ability to search and filter data with spatial and temporal constraints using a map-based interface.
  Data from the NASA National Snow and Ice Data Center Distributed Active Archive Center (NSIDC DAAC) can be accessed directly from our HTTPS file system. We provide basic command line Wget and curl instructions for HTTPS file system downloads below.