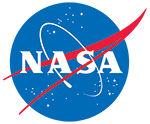 Near-Real-Time DMSP SSMIS Daily Polar Gridded Sea Ice Concentrations, Version 2 (NSIDC-0081)
This is the most recent version of these data.
Version Summary

Version update reflects the conversion of the data set from binary to netCDF.
Overview
This data set provides a Near-Real-Time (NRT) map of sea ice concentrations for both the Northern and Southern Hemispheres.
Platform(s):
DMSP 5D-3/F16, DMSP 5D-3/F17, DMSP 5D-3/F18
Data Format(s):
PNG, NetCDF
Temporal Coverage:
1 November 2021 to present
Temporal Resolution:
1 day
Spatial Reference System(s):
NSIDC Sea Ice Polar Stereographic North
EPSG:3411
NSIDC Sea Ice Polar Stereographic South
EPSG:3412
Yellow areas on the map below indicate the spatial coverage for this data set.
Strengths and Limitations
Data Access & Tools
Documentation
User Guide
Sensor and Instrument Information
Help Articles
Getting started
NSIDC currently archives passive microwave sea ice concentration products based on two algorithms: the NASA Team algorithm and the Bootstrap algorithm. Both algorithms were developed by researchers at the NASA Goddard Space Flight Center in the 1980s.
How To
Many NSIDC DAAC data sets can be accessed using the NSIDC DAAC's Data Access Tool. This tool provides the ability to search and filter data with spatial and temporal constraints using a map-based interface. Users have the option to