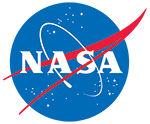 Near-Real-Time DMSP SSMIS Daily Polar Gridded Sea Ice Concentrations, Version 2
DOI: 10.5067/YTTHO2FJQ97K
This is the most recent version of these data.
Version Summary

Version update reflects the conversion of the data set from binary to netCDF.
Overview
This data set provides a Near-Real-Time (NRT) map of sea ice concentrations for both the Northern and Southern Hemispheres.
Platform(s):
DMSP 5D-3/F16, DMSP 5D-3/F17, DMSP 5D-3/F18
Data Format(s):
PNG, NetCDF
Temporal Coverage:
1 November 2021 to present
Temporal Resolution:
1 day
Spatial Reference System(s):
NSIDC Sea Ice Polar Stereographic North
EPSG:3411
NSIDC Sea Ice Polar Stereographic South
EPSG:3412
Blue outlined yellow areas on the map below indicate the spatial coverage for this data set.
Strengths and Limitations
Data Access & Tools
Documentation
User Guide
Sensor and Instrument Information
Help Articles
General Questions & FAQs
How to Articles