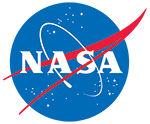 Near-Real-Time DMSP SSM/I-SSMIS Daily Polar Gridded Brightness Temperatures, Version 1 (NSIDC-0080)
This is the most recent version of these data.
Version Summary
Overview
The Near-Real-Time DMSP SSM/I-SSMIS Daily Polar Gridded Brightness Temperature product provides near-real-time polar stereographic gridded daily brightness temperatures for both the Northern and Southern Hemispheres.
Platform(s):
DMSP 5D-3/F17, DMSP 5D-3/F18
Temporal Coverage:
1 April 2016 to present
Temporal Resolution:
1 day, 1 day
Data Access & Tools
Documentation
User Guide
Sensor and Instrument Information
Help Articles
How To
Many NSIDC data set web pages provide the ability to search and filter data with spatial and temporal contstraints using a map-based interface. This article outlines how to order NSIDC DAAC data using advanced searching and filtering.