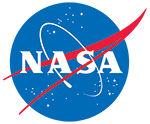 DMSP SSM/I-SSMIS Daily Polar Gridded Brightness Temperatures, Version 4 (NSIDC-0001)
There is a more recent version of these data.
Version Summary


Updated version to reflect the beginning of the F17 data record


The source for this data set, RSS, changed from their version from V4 to V7


RSS V7 cross-calibrates between all SSM/I and SSMIS sensors as well as AMSR-E and WindSat, providing interconsistency of brightness temperatures from the sensors


Overview
This data set provides daily gridded brightness temperatures derived from passive microwave sensors and distributed in a polar stereographic projection. Orbital data from nine channels and for each 24-hour period are mapped to respective grid cells using a simple sum and average method (drop-in-the-bucket method).
Platform(s):
DMSP 5D-3/F17
Temporal Coverage:
14 December 2006 to 31 March 2019
Temporal Resolution:
1 day, 1 day
Documentation
User Guide
Sensor and Instrument Information
Help Articles
How To
Many NSIDC DAAC data sets can be accessed using the NSIDC DAAC's Data Access Tool. This tool provides the ability to search and filter data with spatial and temporal constraints using a map-based interface. Users have the option to
Data from the NASA National Snow and Ice Data Center Distributed Active Archive Center (NSIDC DAAC) can be accessed directly from our HTTPS file system. We provide basic command line Wget and curl instructions for HTTPS file system downloads below.