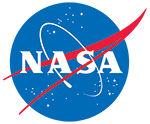 LVIS Classic L1B Geolocated Return Energy Waveforms, Version 1
DOI: 10.5067/O8UCOA2D6ZE3
This is the most recent version of these data.
Version Summary
Overview
This data set contains Level-1B geolocated return energy waveforms collected by the NASA Land, Vegetation, and Ice Sensor (LVIS), an airborne lidar scanning laser altimeter. The data were collected either as part of NASA's Terrestrial Ecology Program campaign, the Arctic-Boreal Vulnerability Experiment (ABoVE), or of the Global Ecosystem Dynamics Investigation (GEDI) mission.
Temporal Coverage:
21 May 2019 to 6 August 2021
Temporal Resolution:
Varies
Spatial Reference System(s):
Blue outlined yellow areas on the map below indicate the spatial coverage for this data set.
Data Access & Tools
Documentation
Help Articles
How To
Many NSIDC DAAC data sets can be accessed using the NSIDC DAAC's Data Access Tool. This tool provides the ability to search and filter data with spatial and temporal constraints using a map-based interface. Users have the option to
To convert HDF5 files into binary format you will need to use the h5dump utility, which is part of the HDF5 distribution available from the HDF Group. How you install HDF5 depends on your operating system.