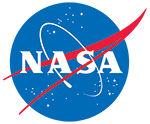 IceBridge MCoRDS L1B Geolocated Radar Echo Strength Profiles, Version 1
DOI: 10.5067/WVDXEKH0X7N3
Overview
This data set contains radar echograms taken from the Center for Remote Sensing of Ice Sheets (CReSIS) ultra Multichannel Coherent Radar Depth Sounder (MCoRDS) over land and sea ice in the Arctic and Antarctic. The data were collected as part of Operation IceBridge funded aircraft survey campaigns.
Parameter(s):
RADAR IMAGERY
SEA ICE ELEVATION
Data Format(s):
PNG, JPEG, KML, MAT
Temporal Coverage:
16 October 2009 to 6 November 2012
Temporal Resolution:
Varies
Spatial Reference System(s):
WGS 84 / Antarctic Polar Stereographic
EPSG:3031
WGS 84 / NSIDC Sea Ice Polar Stereographic North
EPSG:3413
Blue outlined yellow areas on the map below indicate the spatial coverage for this data set.
Data Access & Tools
Documentation