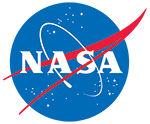 IceBridge Scintrex CS-3 Cesium Magnetometer L1B Geolocated Magnetic Anomalies, Version 2 (IMCS31B)
This is the most recent version of these data.
Version Summary

Major Version 2 data, beginning 18 November 2013, are in Comma Separated Value ASCII files with associated XML files.

Version 1 data

for 2012 and earlier campaigns are in Geosoft XYZ ASCII format.
Overview
This data set contains magnetic field readings taken over Antarctica using the Scintrex CS-3 Cesium Magnetometer instrument. The data were collected as part of Operation IceBridge funded aircraft survey campaigns.
Temporal Coverage:
18 November 2013 to 25 November 2017
Temporal Resolution:
Varies
Data Access & Tools
Documentation