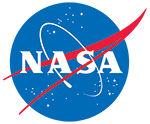 IceBridge Photon Counting Lidar L1B Unclassified Geolocated Photon Elevations, Version 1
DOI: 10.5067/U3E4Q5WWVSP9
This is the most recent version of these data.
Version Summary
Overview
This data set contains geolocated photon elevations captured over Antarctica using the Sigma Space photon counting lidar. The data were collected by scientists working on the International Collaborative Exploration of the Cryosphere through Airborne Profiling (ICECAP) project, which was funded by the National Science Foundation (NSF), the Antarctic Climate and Ecosystems Collaborative Research Center, and the Natural Environment Research Council (NERC) with additional support from NASA Operation IceBridge.
Parameter(s):
GLACIER TOPOGRAPHY/ICE SHEET TOPOGRAPHY
Sensor(s):
Sigma Space Lidar
Temporal Coverage:
29 November 2011 to 23 December 2011
Temporal Resolution:
Varies
Spatial Reference System(s):
WGS 84 / Antarctic Polar Stereographic
EPSG:3031
Blue outlined yellow areas on the map below indicate the spatial coverage for this data set.
Data Access & Tools
Documentation