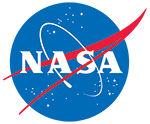 IceBridge Sea Ice Freeboard, Snow Depth, and Thickness, Version 1 (IDCSI2)
This is the most recent version of these data.
Version Summary
Overview
NOTE: This data set has been replaced by
IceBridge L4 Sea Ice Freeboard, Snow Depth, and Thickness (IDCSI4)
. This data set contains derived geophysical data products including sea ice freeboard, snow depth, and sea ice thickness measurements in Antarctica retrieved from IceBridge Snow Radar, Digital Mapping System (DMS), Continuous Airborne Mapping By Optical Translator (CAMBOT), and Airborne Topographic Mapper (ATM) data sets. The data were collected as part of Operation IceBridge funded campaigns.
Parameter(s):
FREEBOARD
ICE DEPTH/THICKNESS
ICE ROUGHNESS
SEA ICE ELEVATION
SNOW DEPTH
Sensor(s):
ATM, CAMBOT, DMS, Snow Radar
Temporal Coverage:
21 October 2009 to 10 April 2012
Temporal Resolution:
Varies
Spatial Resolution:
Not Specified
Documentation
Help Articles
How To
Many NSIDC data set web pages provide the ability to search and filter data with spatial and temporal contstraints using a map-based interface. This article outlines how to order NSIDC DAAC data using advanced searching and filtering. 
  Data from the NASA National Snow and Ice Data Center Distributed Active Archive Center (NSIDC DAAC) can be accessed directly from our HTTPS file system or through our Application Programming Interface (API).