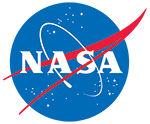 High Mountain Asia GFDL FLOR Modeled Extreme Precipitation Indices, Version 1 (HMA_Precip_FLOR)
Data set:
HMA_Precip_FLOR
This is the most recent version of these data.
Version Summary
Overview
This data set features seven standard annual mean extreme precipitation indices: Rx1day, Rx5day, CWD, R10mm, R20mm, R95pTOT, and R99pTOT. They were selected on the basis of potential relevance to landslide activity from the 27 indices established by the joint CCl/CLIVAR/JCOMM Expert Team (ET) on Climate Change Detection and Indices (ETCCDI). The seven indices were simulated by the National Oceanic and Atmospheric Administration (NOAA) Geophysical Fluid Dynamics Laboratory (GFDL) Forecast-oriented Low Ocean Resolution version of CM2.5 (GFDL FLOR).
Temporal Coverage:
1 January 2000 to 31 December 2016
Temporal Resolution:
1 year
Data Access & Tools
Documentation
Help Articles
How To
Many NSIDC DAAC data sets can be accessed using the NSIDC DAAC's Data Access Tool. This tool provides the ability to search and filter data with spatial and temporal constraints using a map-based interface. Users have the option to
All data from the NASA National Snow and Ice Data Center Distributed Active Archive Center (NSIDC DAAC) can be accessed directly from our HTTPS file system, using wget or curl. Basic command line instructions are provided in the article below.