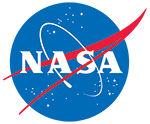 High Mountain Asia Multitemporal Landslide Inventories, Version 1
DOI: 10.5067/1VSYYGQHJXIT
This is the most recent version of these data.
Version Summary
Overview
The mountains of Nepal are one of the most hazardous environments in the world, with frequent landslides caused by tectonic activity, extreme rainfall and infrastructure development. As a landlocked country, Nepal relies on proper functioning of major transportation networks such as the highways to sustain and improve the livelihoods of the population. Every year there are reports of landslides blocking the highways, especially during the rainy season; however, the frequency and location of landslides along the highway corridors are not well reported. RapidEye satellite imagery was used to create annual landslide initiation point inventories along three important highways in Nepal: the Arniko, Karnali, and Pasang Lhamu highway.
Temporal Coverage:
1 December 2009 to 31 December 2018
Temporal Resolution:
Varies
Spatial Reference System(s):
Blue outlined yellow areas on the map below indicate the spatial coverage for this data set.
Data Access & Tools
Documentation
Help Articles
How to Articles
Many NSIDC DAAC data sets can be accessed using the NSIDC DAAC's Data Access Tool. This tool provides the ability to search and filter data with spatial and temporal constraints using a map-based interface. Users have the option to
All data from the NASA National Snow and Ice Data Center Distributed Active Archive Center (NSIDC DAAC) can be accessed directly from our HTTPS file system, using wget or curl. Basic command line instructions are provided in the article below.