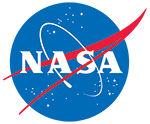 High Mountain Asia MAR V3.5 Regional Climate Model Output, Version 1
DOI: 10.5067/4DISDZEYDMGT
This is the most recent version of these data.
Version Summary
Overview
This data set provides modeled surface and atmospheric fields from the Modèle Atmosphérique Régionale (MAR) regional climate model (version 3.5) over the Himalayan region at 10 km spatial resolution. Modeled parameters include surface mass and energy balance components, near-surface atmospheric properties, and snowpack properties.
Parameter(s):
ALBEDO
LAND SURFACE TEMPERATURE
LONGWAVE RADIATION
SNOW DEPTH
WIND SPEED
Temporal Coverage:
1 January 2000 to 31 December 2015
Temporal Resolution:
1 day
Spatial Reference System(s):
Blue outlined yellow areas on the map below indicate the spatial coverage for this data set.
Data Access & Tools
Documentation
User Guide
General Resources
Help Articles
How to Articles
Many NSIDC DAAC data sets can be accessed using the NSIDC DAAC's Data Access Tool. This tool provides the ability to search and filter data with spatial and temporal constraints using a map-based interface. Users have the option to
All data from the NASA National Snow and Ice Data Center Distributed Active Archive Center (NSIDC DAAC) can be accessed directly from our HTTPS file system, using wget or curl. Basic command line instructions are provided in the article below.