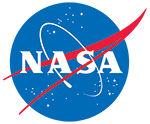 High Mountain Asia Gridded Glacier Thickness Change from Multi-Sensor DEMs, Version 1
Data set id:
HMA_Glacier_dH
DOI: 10.5067/GGGSQ06ZR0R8
This is the most recent version of these data.
Version Summary
Overview
This data set contains gridded thickness changes for approximately 650 Himalayan glaciers between 1975 and 2000, and 1040 Himalayan glaciers between 2000 and 2016. The data were derived from KH-9 HEXAGON and ASTER digital elevation models (DEMs), by fitting robust linear trends to time series of elevation pixels over the glacier surfaces.
Parameter(s):
GLACIER THICKNESS/ICE SHEET THICKNESS
Platform(s):
HEXAGON KH-9, Terra
Data Format(s):
NetCDF, TIFF
Temporal Coverage:
1 January 1974 to 31 December 2017
Temporal Resolution:
Varies
Spatial Reference System(s):
Blue outlined yellow areas on the map below indicate the spatial coverage for this data set.
Data Access & Tools
Documentation
Help Articles
How to Articles
Many NSIDC DAAC data sets can be accessed using the NSIDC DAAC's Data Access Tool. This tool provides the ability to search and filter data with spatial and temporal constraints using a map-based interface. Users have the option to
All data from the NASA National Snow and Ice Data Center Distributed Active Archive Center (NSIDC DAAC) can be accessed directly from our HTTPS file system, using wget or curl. Basic command line instructions are provided in the article below.