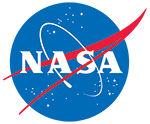 High Mountain Asia GFDL FLOR Modeled Daily Precipitation for Extreme Analysis, Version 1
Data set id:
HMA_EAPrecip_FLOR
DOI: 10.5067/I0T1I4WNQ462
This is the most recent version of these data.
Version Summary
Overview
This data set includes three climate simulations of daily precipitation over the Himalayan region for summer and winter, covering different time periods: two 30-member ensemble simulations spanning 40-year time periods in the 20th century (1961-2000) and 21st century (2061-2100), and a present-day climate simulation from 1982 to 2017 nudged to reanalysis winds. These precipitation estimates were simulated by the National Oceanic and Atmospheric Administration (NOAA) Geophysical Fluid Dynamics Laboratory (GFDL) Forecast-oriented Low Ocean Resolution version of the CM2.5 model (GFDL FLOR).
Parameter(s):
24 HOUR PRECIPITATION AMOUNT
Temporal Coverage:
1 January 2061 to 31 December 2100
1 January 1982 to 31 December 2017
1 January 1961 to 31 December 2000
Temporal Resolution:
1 day
Spatial Reference System(s):
Blue outlined yellow areas on the map below indicate the spatial coverage for this data set.
Data Access & Tools
Documentation
Help Articles
How to Articles
Many NSIDC DAAC data sets can be accessed using the NSIDC DAAC's Data Access Tool. This tool provides the ability to search and filter data with spatial and temporal constraints using a map-based interface. Users have the option to
All data from the NASA National Snow and Ice Data Center Distributed Active Archive Center (NSIDC DAAC) can be accessed directly from our HTTPS file system, using wget or curl. Basic command line instructions are provided in the article below.