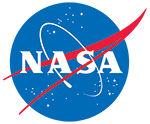 Global Glacier Debris Thickness Estimates and Sub-Debris Melt Factors, Version 1
DOI: 10.5067/8DQKWY03KJWT
This is the most recent version of these data.
Version Summary
Overview
This data set includes spatially distributed estimates of the debris thickness and sub-debris melt enhancement factors for every debris-covered glacier in the Randolph Glacier Inventory Version 6, excluding the ice sheets and Antarctic Periphery. The debris thickness estimates are derived using a novel approach that uses a combination of sub-debris melt inversion and surface temperature inversion methods. The sub-debris melt enhancement factors are estimated from the debris thickness using debris thickness-melt curves normalized by estimates of the clean-ice melt.
Parameter(s):
DEBRIS THICKNESS
SUB-DEBRIS MELT ENHANCEMENT
Platform(s):
LANDSAT-8, MODELS
Sensor(s):
NOT APPLICABLE, OLI
Data Format(s):
XML, GeoTIFF, CSV
Temporal Coverage:
1 January 2000 to 31 December 2018
Temporal Resolution:
18 year
Blue outlined yellow areas on the map below indicate the spatial coverage for this data set.
Data Access & Tools