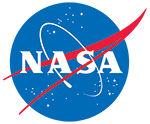 High Mountain Asia 8-meter DEMs Derived from Cross-track Optical Imagery, Version 1
Data set id:
HMA_DEM8m_CT
DOI: 10.5067/0MCWJJH5ABYO
This is the most recent version of these data.
Version Summary
Overview
This data set contains 8-meter Digital Elevation Model (DEM) mosaics of high mountain Asia glacier and snow regions generated from from very-high-resolution commercial stereo satellite imagery.
Parameter(s):
DIGITAL ELEVATION/TERRAIN MODEL (DEM)
Platform(s):
GEOEYE-1, QUICKBIRD-2, WORLDVIEW-1, WORLDVIEW-2, WORLDVIEW-3
Sensor(s):
CAMERAS, QUICKBIRD/BHRC-60
Data Format(s):
PNG, GeoTIFF
Temporal Coverage:
28 January 2002 to 24 November 2016
Temporal Resolution:
Varies
Spatial Reference System(s):
Blue outlined yellow areas on the map below indicate the spatial coverage for this data set.
Data Access & Tools