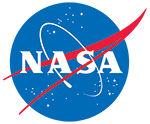 High Mountain Asia Langtang Automatic Weather Station Measurements, Version 1
DOI: 10.5067/TNQV3XTMP9CP
This is the most recent version of these data.
Version Summary
Overview
This data set contains meteorological data, such as air temperature, pressure, rainfall intensity, relative humidity, and wind direction/speed measured by the International Centre for Integrated Mountain Development (ICIMOD).
Parameter(s):
AIR TEMPERATURE
LIQUID SURFACE PRECIPITATION RATE
RELATIVE HUMIDITY
SURFACE PRESSURE
WIND DIRECTION
WIND SPEED
Platform(s):
GROUND-BASED OBSERVATIONS
Temporal Coverage:
22 October 2017 to 1 November 2018
Temporal Resolution:
Varies
Spatial Resolution:
Not applicable
Not applicable
Spatial Reference System(s):
Blue outlined yellow areas on the map below indicate the spatial coverage for this data set.
Data Access & Tools
Documentation
Help Articles
How to Articles
Many NSIDC DAAC data sets can be accessed using the NSIDC DAAC's Data Access Tool. This tool provides the ability to search and filter data with spatial and temporal constraints using a map-based interface. Users have the option to
All data from the NASA National Snow and Ice Data Center Distributed Active Archive Center (NSIDC DAAC) can be accessed directly from our HTTPS file system, using wget or curl. Basic command line instructions are provided in the article below.