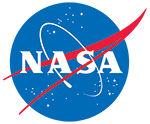 Global PyGEM-OGGM Glacier Projections with RCP and SSP Scenarios, Version 1
DOI: 10.5067/P8BN9VO9N5C7
This is the most recent version of these data.
Version Summary
Overview
This data set comprises results from a hybrid glacier evolution model that uses the mass balance module of the Python Glacier Evolution Model (PyGEM) and the glacier dynamics module of the Open Global Glacier Model (OGGM). Output parameters include projections of glacier mass change, fixed runoff, and various mass balance components at regionally aggregated and glacier scales.
Parameter(s):
GLACIER ABLATION
GLACIER ACCUMULATION
GLACIER AREA
GLACIER MASS
GLACIER MELT
GLACIER REFREEZE
GLACIER RUNOFF
Temporal Coverage:
1 January 2000 to 31 December 2100
Temporal Resolution:
1 month, 1 year
Spatial Resolution:
Not applicable
Not applicable
,
Not applicable
Not applicable
Spatial Reference System(s):
Blue outlined yellow areas on the map below indicate the spatial coverage for this data set.
Data Access & Tools