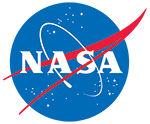 AMSR-E/AMSR2 Unified L2B Global Swath Surface Precipitation, Version 1
DOI: 10.5067/P5MCTDH7674A
This is the most recent version of these data.
Version Summary
Overview
This AMSR-E/AMSR2 Unified Level-2B data set reports instantaneous surface precipitation rates and types (over land and ocean) and precipitation profiles (over ocean). The data are derived by applying the AMSR-E/AMSR2 unified algorithm to L1R data obtained by the Advanced Microwave Scanning Radiometer (AMSR) for EOS (AMSR-E) and AMSR2 instruments.
Parameter(s):
CLOUD WATER PATH
CONVECTIVE PRECIPITATION
FROZEN PRECIPITATION
ICE WATER PATH
RAIN WATER PATH
SURFACE PRECIPITATION
Platform(s):
Aqua, GCOM-W1
Temporal Coverage:
1 June 2002 to 4 October 2011
2 July 2012 to present
Temporal Resolution:
50 minute
Spatial Resolution:
5 km along scan
10 km along track
Spatial Reference System(s):
Blue outlined yellow areas on the map below indicate the spatial coverage for this data set.
Data Access & Tools