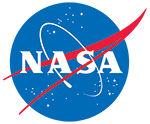 AMSR-E/AMSR2 Unified L3 Global Monthly 25 km EASE-Grid Snow Water Equivalent, Version 1
DOI: 10.5067/43NH9LHM9YRK
This is the most recent version of these data.
Version Summary
Overview
This AMSR-E/AMSR2 Unified Level-3 (L3) data set provides monthly mean estimates of Snow Water Equivalent (SWE). SWE was derived from brightness temperature measurements acquired by the Advanced Microwave Scanning Radiometer 2 (AMSR2) instrument on board the JAXA GCOM-W1 satellite. The SWE data is rendered to an azimuthal 25 km Equal-Area Scalable Earth Grid (EASE-Grid) for both the Northern and Southern Hemisphere. Note: This data set uses JAXA AMSR2 Level-1R (L1R) input brightness temperatures that are calibrated, or unified, across the JAXA AMSR-E and JAXA AMSR2 L1R products.
Temporal Coverage:
2 July 2012 to present
Temporal Resolution:
1 month
Spatial Reference System(s):
NSIDC EASE-Grid North
EPSG:3408
NSIDC EASE-Grid South
EPSG:3409
Blue outlined yellow areas on the map below indicate the spatial coverage for this data set.
Data Access & Tools