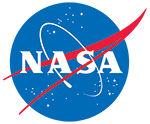 AMSR-E/AMSR2 Unified L2B Half-Orbit 25 km EASE-Grid Surface Soil Moisture, Version 1
DOI: 10.5067/IKQ0G7ODMLC7
This is the most recent version of these data.
Overview
The AMSR-E/AMSR2 Unified Level-2B land product provides a long-term data record by combining AMSR-E and AMSR2 data. This data set includes surface soil moisture estimates derived from L1R brightness temperatures using the Normalized Polarization Difference algorithm (NPD) and the Single Channel Algorithm (SCA) along with ancillary information gridded to the 25 km Equal-Area Scalable Earth Grid (EASE-Grid).
Parameter(s):
BRIGHTNESS TEMPERATURE
SOIL MOISTURE/WATER CONTENT
VEGETATION WATER CONTENT
Temporal Coverage:
2 July 2012 to present
Temporal Resolution:
50 minute
Spatial Reference System(s):
NSIDC EASE-Grid Global
EPSG:3410
Blue outlined yellow areas on the map below indicate the spatial coverage for this data set.
Data Access & Tools