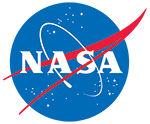 ATLAS/ICESat-2 L3B Daily and Monthly Gridded Sea Ice Freeboard, Version 4
DOI: 10.5067/ATLAS/ATL20.004
This is the most recent version of these data.
Version Summary

-Correct reported longitude values to agree with NSIDC Polar Stereographic projections
-Added grid_mapping attribute to land_mask_map array
-Updated the mean sea surface (MSS) variable description; added mentions of the source of the MSS (which uses CryoSat-2 data) and clarified the use of the tide-free system
Overview
ATL20 contains daily and monthly gridded estimates of sea ice freeboard, derived from along-track freeboard estimates in the ATLAS/ICESat-2 L3A Sea Ice Freeboard product (ATL10). Data are gridded at 25 km using the SSM/I Polar Stereographic Projection.
Temporal Coverage:
14 October 2018 to present
Temporal Resolution:
1 day
Spatial Reference System(s):
NSIDC Sea Ice Polar Stereographic North
EPSG:3411
NSIDC Sea Ice Polar Stereographic South
EPSG:3412
Blue outlined yellow areas on the map below indicate the spatial coverage for this data set.
Data Access & Tools
Documentation
User Guide
ATBDs
General Resources
Product Specification Documents
Help Articles
General Questions & FAQs
How to Articles