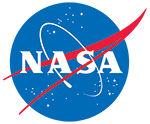 ATLAS/ICESat-2 L3B Monthly Gridded Atmosphere, Version 4 (ATL17)
This is the most recent version of these data.
Version Summary

This version update includes a series of additional parameters and data groups. See the user guide section on version history for details.
Overview
This data set contains a gridded summary of monthly global cloud fraction, total column optical depth over the oceans, polar cloud fraction, blowing snow frequency, apparent surface reflectivity, and ground detection frequency.
Parameter(s):
AEROSOL FRACTION
APPARENT SURFACE REFLECTIVITY
BLOWING SNOW
CLOUD FRACTION
CLOUD OPTICAL DEPTH/THICKNESS
Temporal Coverage:
13 October 2018 to present
Temporal Resolution:
1 month
Data Access & Tools
Documentation
User Guide
ATBDs
General Resources
Product Specification Documents
Help Articles
FAQ
How To
Getting started