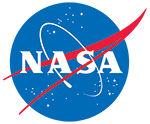 ATLAS/ICESat-2 L3B Gridded Antarctic and Arctic Land Ice Height, Version 2 (ATL14)
This is the most recent version of these data.
Version Summary

The changes from Versions 1 to 2 include the following:


Extend temporal coverage through cycle 14


Include one independent bias parameter for each RGT, cycle, and beam pair in the bias model


In all regions except Antarctica, use minimum error estimate for every unique crossover


Apply a time-variable ice mask, as reflected in the ice_area variable


Achieve tile-to-tile matching using linear constraint at tile edges


Decrease computation tile size to 61x61 km, and compute tiles in two stages instead of three


Overview
This data set (ATL14) and ATL15 bring the time-varying height estimates provided in ATLAS/ICESat-2 L3B Annual Land Ice Height (ATL11) into a gridded format. ATL14 is a high-resolution (100 m) digital elevation model (DEM) that provides spatially continuous gridded data of ice sheet surface height. The data can be used to initialize ice sheet models, as boundary conditions for atmospheric models, or to help with the reduction of other satellite data such as optical imagery or synthetic aperture radar (SAR). ATL15 provides coarser resolution (1 km, 10 km, 20 km, and 40 km) height-change maps at 3-month intervals, allowing for visualization of height-change patterns and calculation of integrated regional volume change.
Parameter(s):
GLACIER ELEVATION/ICE SHEET ELEVATION
Temporal Coverage:
14 October 2018 to present
Temporal Resolution:
Not applicable
Data Access & Tools
Documentation
User Guide
ATBDs
General Resources
Product Specification Documents