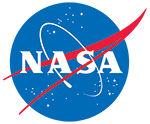 ATLAS/ICESat-2 L3A Along Track Inland Surface Water Data, Version 5 (ATL13)
This is the most recent version of these data.
Version Summary

Changes for this version include:


Modified the creation of short segment length to provide additional accuracy for smaller water bodies.


Included the analysis of the partial short segments at the very end of a transect to provide a more accurate river edge detection.


Updated subsurface refraction correction to also include lat/lon position of bottom location.


Updated the surface analysis to include assumed fresh and salt water indices based on water body type to provide a more accurate estimation of the attenuation coefficient.


Added POD/PPD flags that indicate quality of input geolocation to improve the understanding of product quality.


Replaced the Crossing Number (CN) algorithm with the Winding Number (WN) algorithm to allow the analysis over lakes previously skipped. This improved the capture of ICESat-2 observations over small and large water bodies.


Updated the external links for the ATL13 height product validation.


Added the count of output signal photons in full and partial non-anomalous and anomalous short segments to improve the understanding of product accuracy.


Fixed a couple of bugs, see the user guide for more details.


Overview
This data set (ATL13) contains along-track surface water products for inland water bodies. Inland water bodies include lakes, reservoirs, rivers, bays, estuaries and a 7km near-shore buffer. Principal data products include the along-track water surface height and standard deviation, subsurface signal (532 nm) attenuation, significant wave height, wind speed, and coarse depth to bottom topography (where data permit).
Temporal Coverage:
13 October 2018 to present
Temporal Resolution:
91 day
Data Access & Tools
Documentation
User Guide
ATBDs
General Resources
Product Specification Documents
Help Articles
How To
FAQ
Getting started