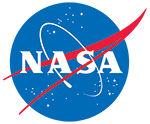 ATLAS/ICESat-2 L3A Ocean Surface Height, Version 5 (ATL12)
There is a more recent version of these data.
Version Summary

Changes for this version include:


Implemented derivation of ice concentration, ice_conc, from Near-Real-Time NOAA/NSIDC Climate Data Record of Passive Microwave Sea Ice Concentration and added ice concentration, gtx/ssh_segments/stats/ice_conc., to ATL12 Outputs.


Added specification of which values of the podppd_flag the ATL12 data would be processed. As of version 5, the podppd_flag will have seven possible values: normal operations vales: 0=NOMINAL; 1=POD_DEGRADE; 2=PPD_DEGRADE; 3=PODPPD_DEGRADE; plus possible calibration maneuver related "CAL" values: 4=CAL_NOMINAL; 5=CAL_POD_DEGRADE; 6=CAL_PPD_DEGRADE; 7=CAL_PODPPD_DEGRADE. For ATL12, we will only use data when the POD/PPD flag indicates nominal normal operations or nominal CAL maneuvers, podppd_flag equal to 0 or 4.


Overview
This data set (ATL12) contains along-track sea surface heights at variable length scales over cloud-free regions. Estimates of height distributions, surface roughness, surface slope, and apparent reflectance are also provided. The data were acquired by the Advanced Topographic Laser Altimeter System (ATLAS) instrument on board the Ice, Cloud and land Elevation Satellite-2 (ICESat-2) observatory.
Temporal Coverage:
13 October 2018 to present
Temporal Resolution:
91 day
Spatial Reference System(s):
Yellow areas on the map below indicate the spatial coverage for this data set.
Data Access & Tools
Documentation
User Guide
ATBDs
General Resources
Product Specification Documents