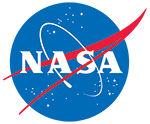 ATLAS/ICESat-2 L3A Ocean Surface Height, Version 4
DOI: 10.5067/ATLAS/ATL12.004
There is a more recent version of these data.
Version Summary

Changes for this version include:


Implemented the usage of the ATL03 orbit and pointing flag (podppd_flag) to only process data with podppd_flag=0. This is done to avoid putting out bad sea surface heights when the underlying pointing and position data are bad.


Updated the moving average process to consider photons with signal confidence 3 and 4 to be consistent with the ATBD.


Aligned the atmosphere data (layer_flag) collected only for the strong beams by segment_id for the processing of weak beam data.


Changed from surface finding based on the distribution of photon heights to surface finding based on the photon height anomaly relative to a moving bin average of high confidence photon heights. This is done to exclude subsurface returns under the crests of surface waves that otherwise fall inside the histogram of true surface heights. Added control variables (Table 5 of ATBD) conf_lim, the limiting confidence level to be included in the moving bin average, nphoton, the number of photons either side of a central photon to be included in the moving bin average, e.g., for nphoton=10, a 21 point average is used.


Computed nharms harmonic coefficients, a, and SNR, snr, of along-track heights. These are added features to characterize the surface wave environment in each ocean segment as harmonic coefficients versus wave numbers, wn, in the along-track direction (wave direction is not accounted for at this time).


Computed correlation length scale from 10-m bin averaged heights, l_scale, the corresponding degrees of freedom, np_effect, and resultant uncertainty, h_uncrtn, in the estimated sea surface heights. This is to provide an uncertainty estimate for average height over an ocean segment that accounts for the lack of statistical independence between photon heights over surface waves.


Updated to process only data with quality_ph equal to zero to avoid outputting surface heights based on poor quality photon heights as determined in ATL03.


Overview
As of 23 September 2022, this data set is retired and no longer available for download. Per our agreement with the data provider, NSIDC only archives the most recent version of each of the ICESat-2 standard products and the version that preceded it. The most recent version is available from
https://nsidc.org/data/icesat-2/data-sets
This data set (ATL12) contains along-track sea surface heights at variable length scales over cloud-free regions. Estimates of height distributions, surface roughness, surface slope, and apparent reflectance are also provided. The data were acquired by the Advanced Topographic Laser Altimeter System (ATLAS) instrument on board the Ice, Cloud and land Elevation Satellite-2 (ICESat-2) observatory.
Temporal Coverage:
13 October 2018 to 15 July 2021
Temporal Resolution:
91 day
Spatial Reference System(s):
Blue outlined yellow areas on the map below indicate the spatial coverage for this data set.
Documentation
User Guide
ATBDs
General Resources
Product Specification Documents