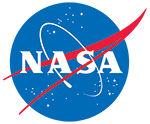 ATLAS/ICESat-2 L3A Ocean Surface Height, Version 3 (ATL12)
There is a more recent version of these data.
Version Summary

Changes for this version include:


The parameters gt[x]/ssh_segments/heights/xbind, gt[x]/ssh_segments/heights/htybin, gt[x]/ssh_segments/heights/xrbin, and ds_xbin were added to the product to report 10 m bin average heights and averaged photon rate information output by the sea state bias calculation.


The ocean histograms were updated to have a center bin with a zero height, consistent with the ATBD.


New scatter plots were added to the browse images to better visualize the data. Previous browse images for heights and ground tracks (as well as new plots) are now separated by orbit.


The width of the received histogram as determined in fine_sel is now used to create the y histogram in rm_uncertainty, which is then used in char_rss to create simulated photons that are used in fit2g to determine a two Gaussian fit.


The moments of Y are now calculated as described in the ATBD for ATL12.


The h_kurtosis calculation has been corrected to match the description in the ATBD for ATL12.


The length_seg parameter is now calculated as the difference of the along-track x of the first and last signal photons in the ocean segment. This calculation is now consistent with the ATBD for ATL12.


A new formula for calculating the 10-m bin average photon rate was implemented.


Overview
This data set (ATL12) contains along-track sea surface heights at variable length scales over cloud-free regions. Estimates of height distributions, surface roughness, surface slope, and apparent reflectance are also provided. The data were acquired by the Advanced Topographic Laser Altimeter System (ATLAS) instrument on board the Ice, Cloud and land Elevation Satellite-2 (ICESat-2) observatory.
Temporal Coverage:
13 October 2018 to 11 November 2020
Temporal Resolution:
91 day
Spatial Reference System(s):
Yellow areas on the map below indicate the spatial coverage for this data set.
Documentation
User Guide
ATBDs
General Resources
Product Specification Documents