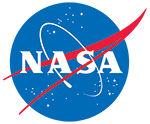 ATLAS/ICESat-2 L3B Slope-Corrected Land Ice Height Time Series, Version 5 (ATL11)
This is the most recent version of these data.
Version Summary

Changes for this version include:


Added cycles 12, 13, 14, and 15 of the ICESat-2 data.


Removed orbit specific parameters from /orbit_info group as crossing time, rgt, orbit_number, and sc_orient are not needed for ATL11.


Implemented mean-tide inclusion for converting geoid heights.


Overview
This data set provides time series of land-ice surface heights derived from the ICESat-2 ATL06 Land Ice Height product. It is intended primarily as an input for higher level gridded products, but can also be used on its own as a spatially organized product that allows easy access to height-change information derived from ICESat-2 observations.
Parameter(s):
GLACIER ELEVATION/ICE SHEET ELEVATION
Temporal Coverage:
29 March 2019 to present
Temporal Resolution:
91 day
Data Access & Tools
Documentation
User Guide
ATBDs
General Resources
Product Specification Documents