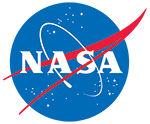 ATLAS/ICESat-2 L3A Land and Vegetation Height, Version 5
DOI: 10.5067/ATLAS/ATL08.005
There is a more recent version of these data.
Version Summary

Changes for this version include:


Added terrain_best_fit_geosegment parameter at the 20 m (geosegment) rate. This represents the best estimate of terrain at the 20 m along-track resolution.


Added h_canopy_geosegment which represents the 20 m estimate of the 98% relative canopy height.


Added latitude_20 and longitude_20 to the data product for geolocation of the 20 m terrain and canopy height estimates


Added a segment_woody_vegetation_fractional cover to the ATL08 data product. This product is derived from the Copernicus fractional forest and fraction shrub data products


Updated the segment_landcover with the 2019 Copernicus landcover. This update replaces the MODIS landcover value which was derived from the 2014 MODIS product. See the version section in the user guide for more information.


Updated the urban_flag parameter with the DLR Global Urban Footprint (GUF) as a potential indicator of man-made/built structures. See the version section in the user guide for more information.


Overview
This data set (ATL08) contains along-track heights above the WGS84 ellipsoid (ITRF2014 reference frame) for the ground and canopy surfaces. The canopy and ground surfaces are processed in fixed 100 m data segments, which typically contain more than 100 signal photons. The data were acquired by the Advanced Topographic Laser Altimeter System (ATLAS) instrument on board the Ice, Cloud and land Elevation Satellite-2 (ICESat-2) observatory.
Parameter(s):
CANOPY HEIGHT
TERRAIN ELEVATION
Temporal Coverage:
14 October 2018 to present
Temporal Resolution:
91 day
Spatial Reference System(s):
Blue outlined yellow areas on the map below indicate the spatial coverage for this data set.
Data Access & Tools
Documentation
User Guide
ATBDs
General Resources
Product Specification Documents
Help Articles
General Questions & FAQs
How to Articles