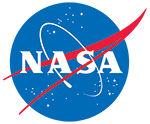 ATLAS/ICESat-2 L3A Land and Vegetation Height, Version 2
DOI: 10.5067/ATLAS/ATL08.002
There is a more recent version of these data.
Version Summary

Changes for this version include:


Removed the segment_id parameter from the product.


Added the layer_flag parameter (from ATL09) to allow users to filter by cloud cover.


Updated the description of the multiple scattering warning flag (msw_flag) to account for values of "-1" in cases where the presence of clouds or blowing snow could not be determined.


Removed the cloud_flag_asr parameter; added cloud_flag_atm and cloud_fold_flag for users to identify and filter potentially errant heights due to cloud cover.


Developed a method to evaluate flagged results from DRAGANN (noise filtering) and correct intermittent, erroneous flags that can occur well above and below land and vegetation due to changing background rates and clouds.


Reduced from 5% to 3% the minimum average canopy coverage pixel percentage (canopy cover estimate) from Landsat tiles.


Reduced (to a value of 9) the smoothing window size used to refine ground surface-finding, regardless of calculated smoothing window sizes for the initial ground and top of canopy finding.


Added a brightness flag (brightness_flag) to indicate potential snow accumulation (and similar bright surfaces) for each 100 m.


Overview
This data set (ATL08) contains along-track heights above the WGS84 ellipsoid (ITRF2014 reference frame) for the ground and canopy surfaces. The canopy and ground surfaces are processed in fixed 100 m data segments, which typically contain more than 100 signal photons. The data were acquired by the Advanced Topographic Laser Altimeter System (ATLAS) instrument on board the Ice, Cloud and land Elevation Satellite-2 (ICESat-2) observatory.
Parameter(s):
CANOPY HEIGHT
TERRAIN ELEVATION
Temporal Coverage:
14 October 2018 to 15 November 2019
Temporal Resolution:
91 day
Spatial Reference System(s):
Blue outlined yellow areas on the map below indicate the spatial coverage for this data set.
Documentation
User Guide
ATBDs
General Resources
Product Specification Documents
Help Articles
General Questions & FAQs
How to Articles