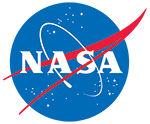 ATLAS/ICESat-2 L3A Sea Ice Height, Version 5
DOI: 10.5067/ATLAS/ATL07.005
There is a more recent version of these data.
Version Summary

Changes for this version include:


The ATL07 QA check (atl07_qa_mod) for insufficient output failure has been updated to only check for valid sea ice segments. Previously, total number of sea ice segments written (valid and invalid) were counted.


The description of height_segment_confidence was updated so that it agrees with the coded procedure.


A max_incidence_angle filter was implemented and added as a controllable override. If the beam incidence angle exceeds max_incidence_angle, the surface type will be set to -1.


A contrast filter has been implemented, but turned off by default. Two new controllable parameters have been added.


The podppd flag has been added to the ATL07 product and is used to filter heights and segment surface type.


A new parameter height_segment_n_pulse_seg_used has been added to the ATL07 product. This parameter excludes the number of specular returns filtered out of processing, unlike height_segment_n_pulse_seg.


The description of photon_rate has been updated so that it is clear how the parameter is computed.


Modified the integration test scripts to generate browse products and check for the presence of default1 and default2 plots.


Updated the ANC31 sea ice concentration interface to read either v1 or v2 of the sea ice concentration files.


New parameters of mean ocean sea level pressure and dynamic inverted barometer effect are calculated in ATL07. These are not currently applied to the heights but could be in future releases. The new parameters are: /ancillary_data/sea_ice /mean_ocean_slp: Mean ocean sea level pressure computed in ATL07 and /gtx/sea_ice_segments/geophysical/height_segment_dynib: Dynamic inverted barometer.


Overview
The data set (ATL07) contains along-track heights for sea ice and open water leads (at varying length scales) relative to the WGS84 ellipsoid (ITRF2014 reference frame) after adjustment for geoidal and tidal variations, and inverted barometer effects. Height statistics and apparent reflectance are also provided. The data were acquired by the Advanced Topographic Laser Altimeter System (ATLAS) instrument on board the Ice, Cloud and land Elevation Satellite-2 (ICESat-2) observatory.
Temporal Coverage:
14 October 2018 to present
Temporal Resolution:
91 day
Spatial Reference System(s):
Blue outlined yellow areas on the map below indicate the spatial coverage for this data set.
Data Access & Tools
Documentation
User Guide
ATBDs
General Resources
Product Specification Documents
Help Articles
General Questions & FAQs
How to Articles