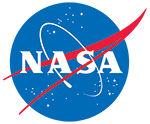 ATLAS/ICESat-2 L3A Sea Ice Height, Version 4
DOI: 10.5067/ATLAS/ATL07.004
There is a more recent version of these data.
Version Summary

Changes for this version include:


Confirmed proper marking of invalid parameters from ATL03 to ATL09, including ocean tide. If an invalid is found, the average for the segment is set to invalid.


Meteorological data from ATL09 for the weak beam has been properly aligned with the strong beam by using distance instead of time.


Removed geolocation segments with poor orbit or poor pointing quality from being used by using the podppd_flag from ATL03.


Dynamically converted MSS values to the tide-free system.


Dynamically adjusted sea ice coarse track height filters for the tide-free system.


Read the free2mean parameters from ATL03 and averaged them to a sea ice segment rate in to ATL07.


Fixed error in calculation of sea ice segment length to correctly measure length and remove negative results.


Fixed error in the computation of first photon bias.


Overview
The data set (ATL07) contains along-track heights for sea ice and open water leads (at varying length scales) relative to the WGS84 ellipsoid (ITRF2014 reference frame) after adjustment for geoidal and tidal variations, and inverted barometer effects. Height statistics and apparent reflectance are also provided. The data were acquired by the Advanced Topographic Laser Altimeter System (ATLAS) instrument on board the Ice, Cloud and land Elevation Satellite-2 (ICESat-2) observatory.
Temporal Coverage:
14 October 2018 to 15 July 2021
Temporal Resolution:
91 day
Spatial Reference System(s):
Blue outlined yellow areas on the map below indicate the spatial coverage for this data set.
Documentation
User Guide
ATBDs
General Resources
Product Specification Documents