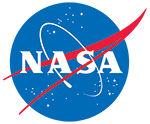 ATLAS/ICESat-2 L3A Land Ice Height, Version 5 (ATL06)
This is the most recent version of these data.
Version Summary

For this version, the data set the h_robust_sprd parameter was removed from the ATL06_quality_summary flag.
Overview
This data set (ATL06) provides geolocated, land-ice surface heights (above the WGS 84 ellipsoid, ITRF2014 reference frame), plus ancillary parameters that can be used to interpret and assess the quality of the height estimates. The data were acquired by the Advanced Topographic Laser Altimeter System (ATLAS) instrument on board the Ice, Cloud and land Elevation Satellite-2 (ICESat-2) observatory.
Parameter(s):
GLACIER ELEVATION/ICE SHEET ELEVATION
Temporal Coverage:
14 October 2018 to present
Temporal Resolution:
91 day
Data Access & Tools
Documentation
User Guide
ATBDs
General Resources
Product Specification Documents
Help Articles
How To
FAQ
Getting started