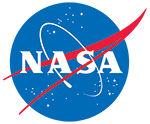 ATLAS/ICESat-2 L2A Global Geolocated Photon Data, Version 5 (ATL03)
There is a more recent version of these data.
Version Summary

Changes for this version include:


Updated photon heights to include time-dependent range bias. The mean offset between ATL03 version 4 and version 5 photon heights is on the order of 1.2 cm. See more details in the user guide and/or ATBD for this data product.


Added XML metadata to indicate the percentage of each surface type within a granule.


Updated podppd_flag to include identification of ATLAS calibration periods.


Updated the default uncertainty values to represent the current best estimates.


Improved the TEP flagging.


Implemented some bug fixes including updates in the photon selection algorithm, calculation of the neutral atmosphere delay derivative and quality_ph flagging improvements.


Overview
This data set (ATL03) contains height above the WGS 84 ellipsoid (ITRF2014 reference frame), latitude, longitude, and time for all photons downlinked by the Advanced Topographic Laser Altimeter System (ATLAS) instrument on board the Ice, Cloud and land Elevation Satellite-2 (ICESat-2) observatory. The ATL03 product was designed to be a single source for all photon data and ancillary information needed by higher-level ATLAS/ICESat-2 products. As such, it also includes spacecraft and instrument parameters and ancillary data not explicitly required for ATL03.
Temporal Coverage:
13 October 2018 to present
Temporal Resolution:
91 day
Spatial Reference System(s):
Yellow areas on the map below indicate the spatial coverage for this data set.
Data Access & Tools
Documentation
User Guide
ATBDs
General Resources
Product Specification Documents