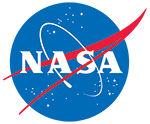 ATLAS/ICESat-2 L2A Global Geolocated Photon Data, Version 2 (ATL03)
There is a more recent version of these data.
Version Summary

Changes for this version include:


Added the equilibrium tide as a parameter (/gtx/geophys_corr/tide_eq).


Corrected the ph_id_channel description.


Added additional ATLAS housekeeping/status values from ATL02 to the /atlas_engineering group to fully describe the ATLAS configuration state.


Adopted an improved inland water mask.


Added DEM height and flag at the 20m geolocation segment rate. DEM height (/gtx/geophys_corr/dem_h) is the best available height from one of several region-specific and global DEMs. The DEM flag (/gtx/geophys_corr/dem_flag) indicates the DEM from which the height was retrieved.


Added a composite flag for POD/PPD quality at the 20m geolocation segment rate. A non-zero value indicates a possibly degraded geolocation solution.


Updated default uncertainties (sigma_h = 30 m; sigma_along = 20 m; sigma_across = 20 m; sigma_lat ~= 0.00018 deg; and sigma_lon = 0.00018 deg) to better represent actual uncertainties in the ATL03 photon data.


Overview
As of April 2021, this data set is retired and no longer available for download. Per our agreement with the data provider, NSIDC only archives the most recent version of each of the ICESat-2 standard products and the version that preceded it. -- This data set (ATL03) contains height above the WGS 84 ellipsoid (ITRF2014 reference frame), latitude, longitude, and time for all photons downlinked by the Advanced Topographic Laser Altimeter System (ATLAS) instrument on board the Ice, Cloud and land Elevation Satellite-2 (ICESat-2) observatory. The ATL03 product was designed to be a single source for all photon data and ancillary information needed by higher-level ATLAS/ICESat-2 products. As such, it also includes spacecraft and instrument parameters and ancillary data not explicitly required for ATL03.
Temporal Coverage:
13 October 2018 to 15 November 2019
Temporal Resolution:
91 day
Documentation
User Guide
ATBDs
General Resources
Product Specification Documents
Help Articles
How To
FAQ
Getting started