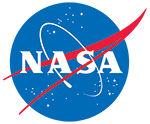 ABoVE LVIS L0 Raw Ranges, Version 1 (ABLVIS0)
This is the most recent version of these data.
Version Summary
Overview
This data set contains raw Inertial Measurement Unit (IMU), Global Positioning System (GPS), and camera data over Alaska and Western Canada measured by the NASA Land, Vegetation, and Ice Sensor (LVIS), an airborne lidar scanning laser altimeter. The data were collected as part of NASA's Terrestrial Ecology Program campaign, the Arctic-Boreal Vulnerability Experiment (ABoVE). This data set is retired and no longer available for download. Please use the NSIDC Scientific Data Search to find alternative data sets.
Platform(s):
B-200, C-130, DC-8, G-V, HU-25C, P-3B, RQ-4
Sensor(s):
LVIS, LVIS Camera
Data Format(s):
JPS, Binary, JPEG, ASCII
Temporal Coverage:
29 June 2017 to 17 July 2017
Temporal Resolution:
Varies
Documentation
Help Articles
How To
Many NSIDC data set web pages provide the ability to search and filter data with spatial and temporal contstraints using a map-based interface. This article outlines how to order NSIDC DAAC data using advanced searching and filtering.