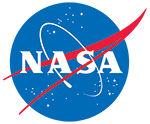 Western United States UCLA Daily Snow Reanalysis, Version 1 (WUS_UCLA_SR)
This is the most recent version of these data.
Version Summary
Overview
This Western United States snow reanalysis data set contains daily estimates of posterior snow water equivalent (SWE), fractional snow-covered area (fSCA) and snow depth (SD) at 16 arc-second (~500 m) resolution from water years 1985 to 2021. This data set was developed to be compared to SnowEx data sets but its utility reaches beyond that since its spatial and temporal bounds extend over the entire Western U.S. and over several decades.
Parameter(s):
SNOW DEPTH
SNOW WATER EQUIVALENT
Platform(s):
LANDSAT-5, LANDSAT-7, LANDSAT-8
Data Format(s):
netCDF-4 classic, PNG
Temporal Coverage:
1 October 1984 to 30 September 2021
Temporal Resolution:
1 day
Spatial Resolution:
0.004444 degrees
0.004444 degrees
Spatial Reference System(s):
Yellow areas on the map below indicate the spatial coverage for this data set.
Data Access & Tools
Documentation