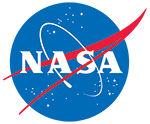 SMAPVEX19-21 Massachusetts Vegetation Optical Depth, Version 1 (SV19MA_VOD)
This is the most recent version of these data.
Version Summary
Overview
As part of the SMAPVEX19-21 campaign, an L-band radiometer was deployed on top of a tower at Harvard Forest,Massachusetts, looking down at a stand of red oak forest. The radiometer collected data in V-polarization from late April to mid October 2019. Over 4 days in early July 2019, the water potential and L-band complex dielectric constant of canopy leaves were measured at various times of day. Other instruments were installed within the radiometer's field of view to measure soil moisture and temperature, air temperature, tree xylem apparent dielectric permittivity at 70 MHz, tree xylem water potential, and canopy wetness. The goal of this experiment was to study the sensitivity of L-band vegetation optical depth (VOD) to changing vegetation water potential over a growing season.
Data Contributor(s):
Holtzman, N., A. G. Konings, A. Roy, M. Cosh, and A. Colliander.
Parameter(s):
AIR TEMPERATURE
BRIGHTNESS TEMPERATURE
SOIL TEMPERATURE
SURFACE SOIL MOISTURE
VEGETATION OPTICAL DEPTH
VEGETATION WATER POTENTIAL
XYLEM DIELECTRIC PERMITTIVITY
Platform(s):
GROUND-BASED OBSERVATIONS
Sensor(s):
DIELECTRIC PROBE, HUMIDITY SENSORS, PRESSURE SENSORS, RADIOMETERS, SOIL MOISTURE PROBE, SOIL TEMPERATURE PROBE, THERMOMETERS
Temporal Coverage:
28 April 2019 to 17 October 2019
Temporal Resolution:
1 hour
Spatial Resolution:
Not applicable
Not applicable
Data Access & Tools
Documentation
Help Articles
How To
Many NSIDC data set web pages provide the ability to search and filter data with spatial and temporal contstraints using a map-based interface. This article outlines how to order NSIDC DAAC data using advanced searching and filtering. 
  Data from the NASA National Snow and Ice Data Center Distributed Active Archive Center (NSIDC DAAC) can be accessed directly from our HTTPS file system or through our Application Programming Interface (API).